Individual Catching Instruction
Every athlete needs a coach with attention to detail, experience and passion for the game to help refine their skills. Our one-on-one instruction allows dedicated time to develop an athlete in the physical skills of blocking, receiving and throwing, as well as the mindset needed to be successful and resilient when playing such a difficult position. Once those two areas strengthen, additional strategies and pitch calling will be covered.
Catching Camps for Teams or Sport Organizations
Running a team or minor sport organization has many complexities. Programs to teach the fundamentals of infielding, outfielding, pitching and hitting are widely available, however, there is little out there for a single position, catching. Identifying and developing catchers for your program requires you to progressively develop from basic skills and refine their technique.
Feature Title
This is a feature block that you can use to highlight features.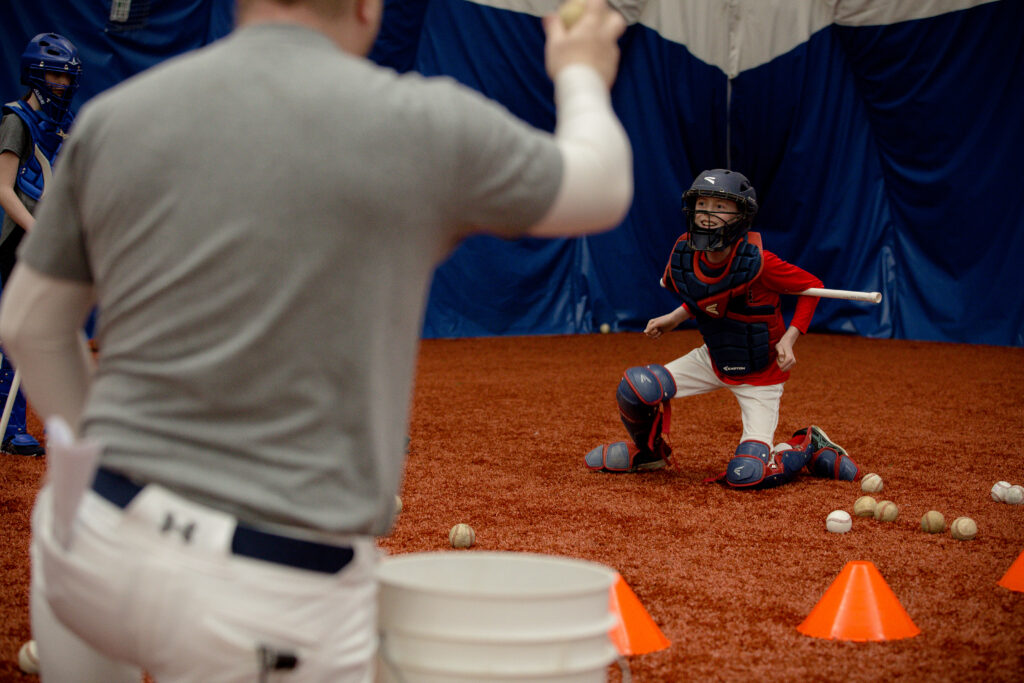 Catching isn't just a position, its a mindset.
Developing catchers' leadership qualities, allows coaches to focus their effort during the game on developing other position players and running the team!
A modernized approach: Are you playing "catch-up" with the evolution of the game?
There are few coaches or parents that know the minutia that will enhance a catcher's ability to control the game. Our coaches will create a program to best suit your athletes and show them how to become the "backstop" every team needs.
Ready to build beyond the basics?
Contact us today to discuss how we can fit into your current training program and being to Win. Each. Pitch.